IMPORTANT INFORMATION REGARDING NAME CHANGE TO NEBRASKA BANK
Notice to our Valued Customers and Communities:
We have some EXCITING NEWS!  Coming in March of 2022, Farmers State Bank will be changing its name to NEBRASKA BANK!  This name change will more fully describe the customer base we serve - ALL Nebraskans across this fine state.  The new name, new logo and new colors reflect the bank's expansion and strategic philosophy over the last 10 years.  Growth that now includes eight full service branches and one loan production office across the state of Nebraska.  Rest assured there is NO OWNERSHIP change.  You will continue to experience the same personalized banking experience with the same leadership and the same employees.  Our devotion to our communities and surrounding areas will remain a top priority.
The bank intends to continue its commitment to community banking with responsive, local decision making across all Nebraska communities we serve.  We will cater to each individual community with specialization in not only agriculture, but will use our banking expertise to diversify and grow deeper into commercial, industrial, construction, mortgage and consumer banking.  With this growth and diversification comes new enhanced technology to increase the speed and efficiency to best serve our customers.  This enhancement captures the bank's strategy of remaining a local community bank that provides the best products and services for communities to continue to prosper.   
We want to make this transition as seamless as possible for our valued customers.  There will be more communication and details as the March timeline approaches, but feel free to contact your local branch if you have questions or if we can assist you in any manner.
We would like to thank you for being a part of Farmers State Bank (soon to be Nebraska Bank) and we appreciate your business. 
Sincerely,
Farmers State Bank/Nebraska Bank Management & Staff
FAQs regarding the name change to Nebraska Bank

Why are you changing the bank's name?  The name change comes about to better fit the bank's expansion and strategic philosophy over the last 10 years.  This name change more fully describes the customer base we serve, ALL Nebraskans from ALL settings across the state.
Is the bank being acquired and will there be changes to personnel or leadership?  Be assured there is NO OWNERSHIP CHANGE and NO changes in the friendly faces you see every day at each of our nine locations.
What kind of growth to the bank warrants the name change? A one-branch bank in Dodge chartered in 1889 mostly focused on the Ag industry until 2011 when a group of local investors bought the bank and expanded into Bridgeport, Alliance and Chadron.  Later the addition of Spencer, Atkinson, Carroll and Hickman, stretched our footprint out across the state and closer to more metro areas with diversified industries and banking needs.
Why the name change away from Farmers State Bank?  In the past, the bank has experienced some challenges with brand confusion due to the number of unaffiliated Farmers State Banks in and around the area.  In addition, there has been the misconception that the bank is only for farmers.  The bank now has locations across the State of Nebraska in more than just agricultural communities, which is why we chose Nebraska Bank to identify our growing and changing customer base. 
How many locations do you have and where are they located?  With the addition of Hemingford (currently a Loan Production Office), the bank has 9 locations - 8 full service branches and 1 LPO.  Full service branches are located in Dodge, Bridgeport, Alliance, Chadron, Spencer, Atkinson, Carroll and Hickman with Hemingford to become a full service branch in the future with proper branch approval.
Do you have branches outside of Nebraska?  Currently we do not have branches outside of Nebraska and there are no plans for expansion into other states.  However, if a good opportunity presents itself, management will strategically decide if it is a good fit to bring into the current culture.
Why are you making the change in March?  This is to coincide with our technology enhancement to better enable us to serve you.  Keeping up with the technological advances in the financial industry will allow us to continue to provide the highest quality products and services.
Will any of the bank products or services change?  There will be no significant changes to the bank products or services offered other than the way they will be delivered with our enhanced technology coming in March 2022.
Will there be any changes to the cost of banking, new or additional fees?  There are no significant changes to fees, services, bill-pay, mobile/online banking, official checks and other features currently offered by the bank.
What changes will customers see with the enhanced technology coming next quarter?  The biggest changes customers will experience are in our website (ne.bank), in online banking and in the mobile app.  All of these take advantage of the technological changes in the financial industry to provide enhanced features to you, our valued customers.  The bank will make every effort to make this transition as seamless as possible.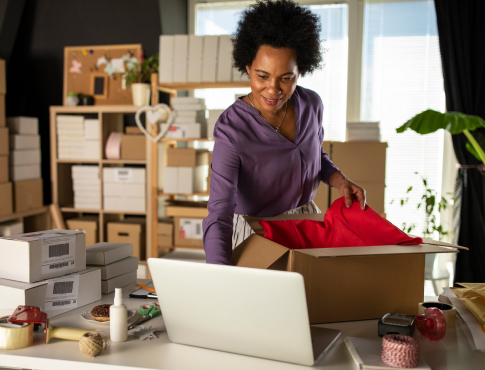 Here to help local, small businesses.
See how an SBA Loan can help boost your business.