We are with you in the effort to identify and avoid fraudulent incidents. Together we can stay ahead of these costly threats.
Debt Collection
Victims receive a call, text, email or social media message from someone claiming to be a debt collector, law enforcement officer, attorney or process server. They insist there is a delinquent payday loan, credit card balance or some other sort of consumer debt and demand immediate payment of hundreds or thousands of dollars, threatening lawsuits or imminent arrest if the target does not comply. 
Phishing, Pharming and Identity Theft
Phishing scams aim to acquire valuable personal and financial data, such as your Social Security number, credit card details or passwords for online accounts, to steal your identity, your money or both. They are mostly associated with email but can come in many forms, including social media messages, pop-up ads, "vishing" (voice phishing by phone), "smishing" (phishing by text message) and "pharming" (drawing victims to bogus websites).
Technical Support
Computer viruses and malware are scary. Tech support scammers may call, text or email pretending to be connected with Microsoft, Apple or a familiar security software company such as Norton or McAfee and claim to have detected an imminent threat to the mark's computer. They will ask for remote access to your computer in order to run phony diagnostic tests, then pretend to have found malware or a virus that's set to freeze the machine or eat your data. Worse yet, they might utilize their access to your computer to transmit actual malware that harvests personal and financial information from the device, which they can use for identity theft.
Cryptocurrency Investment Scams
Investment scams often promise you can "make lots of money" with "zero risk," and often start on social media or online dating apps or sites. These scams can, of course, start with an unexpected text, email, or call. With investment scams, cryptocurrency is central in two ways: it can be both the investment and the payment.
Romance Scam
Opportunities for romance scammers rose significantly during the pandemic as older adults spent more time on social media. Romance scammers typically create fake profiles and begin trust with their unsuspecting targets. They may connect several times a day for lengthy periods of time before making an ask for money.
Additional Resources
A detailed list of current scams, fraud scenarios and consumer resources are available through several reliable organizations: 
AARP - https://www.aarp.org/money/scams-fraud/
Federal Trade Commission (FTC)- Consumer Advice | Federal Trade Commission (ftc.gov)
Consumer Financial Protection Bureau (CFPB) -
https://www.consumerfinance.gov/
Scammers PRETEND to be a someone you know, or to be from an organization you are familiar with.
Scammers say there's a PROBLEM or a PRIZE.
Scammers PRESSURE you to act immediately.
Scammers tell you to PAY in a specific way.
how to avoid scams & theft
Protect Your Computer
Install software that protects against malware, or malicious software, which can access a computer system without your consent to steal passwords or account numbers. 
Be WiFi Savvy
Public wireless networks and hotspots are not secure. Avoid logging into important accounts while using a public network.
Password Security
Having strong and unique passwords can help keep a single data breach or hack from compromising all your accounts. A password manager makes it easy to create, save and input these passwords on your computer and phone.
Multifactor Authentication
When available, use
Multifactor Authentication. This is an electronic authentication method in which a user is granted access to a website or application only after successfully presenting two or more pieces of evidence to an authentication mechanism.
Keep Personal Information Personal
Be mindful about the personal information you share on public forums and also to unverified parties. Don't give your personal or financial information in response to a request that you didn't expect. Legitimate organizations won't call, email, or text to ask for your personal information, like your Social Security, bank account, or credit card numbers.
Be Suspicious
Be wary of emails, texts or phone requests to update or verify your personal information. A legitimate organization would not solicit updates in an unsecured manner for information it already has. If you get an email or text message from a company you do business with and you think it's real, it's still best not to click on any links. Instead, contact them using a website or phone number you know is trustworthy. 
Monitor Your Credit Score and Financial Accounts Regularly
Be mindful about the personal information you share on public forums. 
Block unwanted calls and text messages.
monitor your debit card & more with Brella™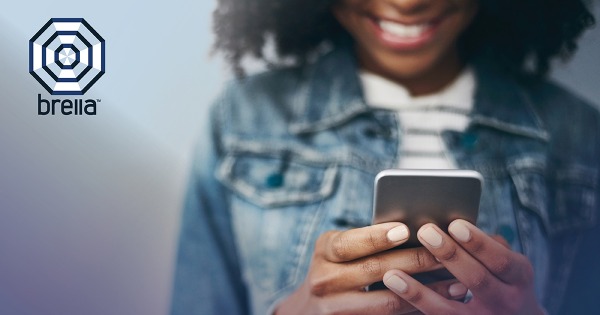 Nebraska Bank debit card holders have the opportunity to link their card to the Brella™ app to enable several security options.
Download the Brella™ app on your mobile device from the Apple App Store or Google Play so you can:
Quickly detect unauthorized activity on your debit card
See your account balance
Find nearby ATMs
Submit travel notices