Frauds To Look Out For in 2022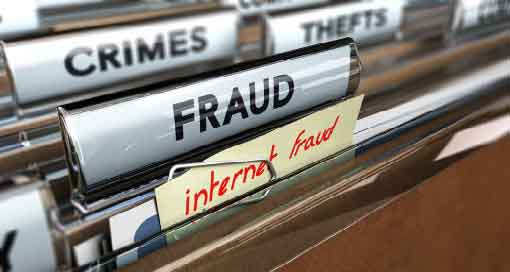 Frauds have been rising in the last few years. In some information released by the Federal Trade Commission data shows that consumers reported losing nearly $8.8 billion to fraud in 2022. One of the largest scams in 2022, which cost $3.8 billion, was investment scams this doubled the amount lost from investment scams in 2021.
Some other well known scams that were popular in 2022 were Imposters, Online Shopping, Prizes, Sweepstakes, and Lotteries, Investments, and Business and job opportunities. A lot of these scams are taking place online in places such as social media, online marketplaces, and dating apps.
Ransomware is also a very popular tactic, it is a type of malware that can encrypt all of your data or lock you out of your device. Once the virus is on your device it will then ask you to pay ransom, this is usually in the form of cryptocurrency, in exchange to get your device unlocked and get your data back.
One of the most common ways of fraud is phishing. This is when an attacker sends you a real looking email or text. In these emails it may have a really good deal that you want to click on, or it may have an urgent message such as paying a bill that is over due. Some ways to ensure your safety are, checking who sent the email or message. Many phishers with slightly change the name of the email for example an email from Apple will look like customersupport@apple.com where the attacker may change it to cusomersupport@gmail.co. There are some differences such as misspelling and it does not originate from Apple. To help fight off fraud report these emails, and remove them from your inbox.
Unfortunately, scammers are not taking a "vacation" in 2023. They will most likely take what they learned from previous years and implement it this year. With nearly everything we do being online in one way or another, it's important to take the proper steps to protect you and your financial assets. 
Nebraska Bank is dedicated to making information security one of our highest priorities. We utilize the latest software, hardware, and other technologies to prevent unauthorized users from accessing our computer systems.
If you're interested to learn more about the steps we're taking to protect our customers, feel free to contact one of our 9 branch locations or visit us online at ne.bank