The Importance of Having an Emergency Fund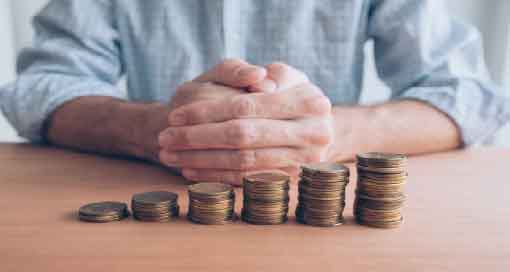 Things in life can happen unexpectedly, so it's a good idea to be prepared for when that happens. According to CNBC, only 41% of Americans would be able to cover a $1,000 emergency with their savings. 
An unexpected event could be your income getting cut or losing your job altogether due to a world pandemic. If this happens, you may find it difficult to pay your bills if you don't have a proper savings account in place. Or it could be that you need to buy an emergency plane ticket due to a loss in the family or the HVAC in your home breaks. Whatever the situation may be, having adequate money in a savings account will allow you to work through these unexpected situations.
These examples are why having an emergency fund can be the difference in how the situation is handled. 
Do you have an emergency fund set up? 
What is an Emergency Fund?
Simply put, an emergency fund is an amount of money that is set into a savings account for unexpected life events. For example, if your car breaks down, would you rather have the money available to pay it outright or max out your credit card with high interest and spend more on top of what it costs to fix the problem? 
The latter comes with a higher long-term cost than if you were to fix the problem with cash from your emergency fund. This also gets you further away from your financial goals because now you have to pay off your credit card debt. 
There are lots of options for emergency funds, but these are typically the most common: 
Personal savings account

Earns interest

No minimum balance requirements

No monthly fees

Money market account

Competitive interest

Six free transactions per month

Unlimited in-person withdrawals

Digital bank tracking 

How Much Savings Should You Have? 
According to experts, you should have about three to six months worth of your essential living expenses saved up in your emergency fund. If you think this sounds out of reach, it's important to note that this only refers to your "basic living expenses." Things such as food, housing, transportation, utilities, etc. Depending on your living situation, you might need to save more. Three to six months is only the recommended minimum, and it never hurts to save more. 
Having three to four months might be enough if: 
You're relatively healthy

Your car is reliable

You don't have kids or dependents

Your job is stable

Saving six months or more is recommended if: 
You live in a high-cost area

You own your home

You have children and other dependents you support

You have a medical condition or do high-risk activities 

Saving a year's worth is recommended if: 
You have a high income

You work in a specialized job that could require relocation

You are retired or nearing retirement age

You are the sole provider to multiple dependents

When everything is going great in our lives, we can become comfortable with spending money "willy -nilly." However, emergency savings is a great safety net for when life isn't going the way it was intended. It's important to have money saved up so you can support you and your family's basic needs for survival. 
By creating a savings plan, things that could be considered emergencies are now just an inconvenience. Start with having $1,000 set aside and grow that account over time. 
Time To Get Saving 
To talk with an associate about what type of account is right for you, contact one of our 8 branch locations. We're here to make sure that you're going to be taken care of when something unexpected happens. The best thing you can do today.. is start. 
Need assistance signing up or additional information on one of the products listed above? 
For more information about the types of savings accounts we offer at Nebraska Bank, visit our website to find the nearest branch to you or call us directly! 
Member FDIC
May, 2023