What to do When Your Identity is stolen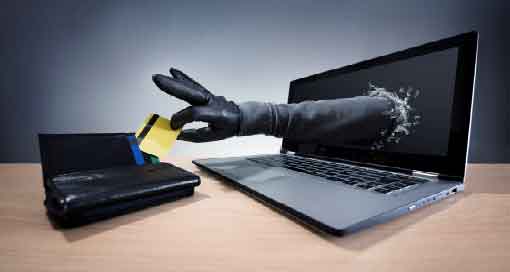 What to Do When Your Identity Is Stolen
In 2022, over 1.4 million Americans had their identity stolen. When you're notified that your identity has been stolen, the first response is typically panic and feeling vulnerable. This is a completely natural response, but hopefully this article will help you be prepared if it happens to you. Being prepared and knowing what steps to take when your identity is stolen will help you act fast and effectively to mitigate the damage.
Notify Companies
If you notice that your debit/credit card or identity appears on unauthorized sites, the first thing to do is call the companies where you know fraud has occurred.  Let them know that someone has stolen your identity, and ask them to close or freeze the accounts to prevent any other unauthorized transactions. 
Keep a Watchful Eye on Your Credit
If you're not watching carefully, an identity thief can do some serious damage to your credit score. In order to protect yourself, the second step after having your identity stolen is to place a fraud alert on your credit by contacting one of the three credit bureaus: 
Equifax
Experian
Transunion
Fraud alerts are a free, one-year "flag" that tells future creditors to be extra mindful when checking your identification on an account.  You only have to contact one of the three credit bureaus, then that one must notify the other two to also place a fraud alert on your file.  
While on the phone with the credit bureau, you can also request that a credit freeze be placed on your file. Freezing your credit adds an extra layer of security and won't allow anyone but yourself to see your account or credit history. This is also a free service, but each bureau must be contacted separately. If you freeze your account, be sure to remember to unfreeze it when applying with companies that will need access to your credit history. For example, if you haven't unfrozen your account when you go to apply for a credit card, you may be denied automatically as the inquiring bank will not be able to see your history.
Other Reporting
After having your identity stolen, you want to protect yourself from further damage as much as possible.  Step three is to file a report with the FTC (Federal Trade Commission). The FTC does not have the ability to prosecute or bring about criminal charges, but it does serve as a database for information that your local law enforcement agency can use.
After you've filed a report with the FTC, file a report with law enforcement in your area. Depending on where you live, they may have a specialized division for internet crimes such as cybersecurity fraud. This division may not lead to a physical arrest right away, but it helps local law enforcement build a paper trail that can be used in the future.
Start Fresh Accounts
After the damage has been assessed and all applicable agencies have been contacted, it's time to start new accounts with enhanced security measures. This process can be tedious and downright annoying, but it is important to be properly protected in the future. Contact your banks and credit card companies and request new cards/accounts with different numbers. Keep a list of all recurring or automatic payments (e.g. subscriptions, car loans, house payments etc.) to avoid missed payments from closed accounts. 
Another thing you should do when starting new accounts is to update and change all your existing passwords. Some companies will request you to do this automatically, but others will not. Use a password generator site that will create strong encrypted passwords and save them in a secure place.
A few extra things you can do include:
Creating a secure internet connection using a VPN or encrypted WiFi signals.

Refraining from using public unsecured WiFi when accessing private documents.

Completely logging out of financial or personal systems when you're finished using them.

Defeat Identity Theft Head On
Identity theft is no joke and your credit history and life can take months or years to fix if theft is not reported quickly. Thousands of dollars can be gone in the blink of an eye, in addition to all the time you've taken building up a solid credit history. 
Taking charge and fighting back against identity thieves can be challenging and exhausting. At Nebraska Bank, we're here to help you with the process. At the first sign of suspicious activity, contact us and we'll help walk you through the steps to take. In cases of identity theft, time is of the essence and the quicker we work to resolve the issue, the better.
Member FDIC.
May, 2023