Savings Tips for Future Home Buyers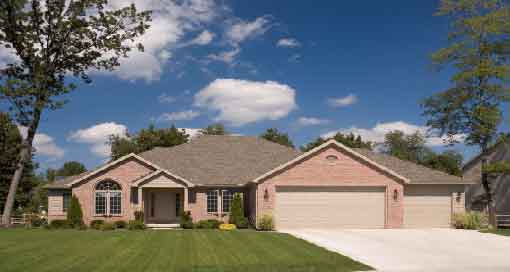 No matter your income level, saving for a home is within reach—especially if you're considering home mortgage options that allow you to put less than the traditional 20 percent down payment. How long it takes will depend on your finances and your commitment to saving for the future. Here are a few tips that will help you maximize your saving efforts and get you into a home before you know it. 
Know What You Can Afford 
What you want and what you can afford are likely different, but that doesn't mean it's out of the question. The best place to start is by getting a pre-qualification letter from your bank. This doesn't have to be an incredibly formal and drawn-out process - it's just to set a baseline to know what you can afford based on your income level. Gathering that information will help you create a savings timeline based on how much you're willing to put aside each month. For example, if you want to purchase a $200k home, and you plan to put 20% down, you would need $40k. That's the cash that you need to have available in order to sign a contract. If you're starting from $0, you would need to save $1k a month for the next three and a half years. How much money you need to put down will vary depending on the type of mortgage you apply for. 
Cut Back Spending 
Look back on your past months of spending and find areas that you can slash. Look at recurring expenses as well as, miscellaneous "fun" spending. A good goal for many people is to redirect 30-40 percent of your income into a savings account that will be used to purchase your home. Start by dividing your expenses into two sections:
Necessary expenses: Phone bill, electrical bill, rent, money for food, etc..

Unnecessary expenses: Eating fast food, subscription services you're not using, unwatched TV channels, online shopping, etc…

The Big Three 
Entertainment, transportation, and food are typically some of the biggest spending categories for people. Staying home and cooking your own food can make a huge difference in the amount of money you're saving each month. If you're spending $100 a week eating out, that's an extra $400 a month that isn't going to your savings - it adds up quickly. It's important to still have fun and be active when you're saving, but those activities don't always need to be costly. Look for free activities around your city or ask to carpool with a friend a few times a week. Saving money doesn't have to be hard, you just have to be willing to find alternatives to more expensive things. 
Keep Your Eye On the End Goal 
It can be very tempting (and easy) to get off track of your saving goals, but it's important to keep your eye on the end prize. Once you reach that point, you'll be so relieved and happy that you worked hard to accomplish the goal of buying your home. It won't be easy, but nothing worth having comes easy. 
Buying a home isn't just a milestone to strive for, it's an opportunity to prove to yourself that you can work hard and save the money necessary to achieve what you thought was impossible. 
It's important to note that once you eventually reach your goal of that downpayment for your house, don't let your spending retract to the levels it was prior to starting this goal. Homeownership is not just about the down payment, it's an ongoing investment. 
How Can We Help? 
As your neighbors, we want to see you in a home that you love. That's why we're glad to help guide you along your path to homeownership. Nebraska Bank, we offer a variety of financing programs, competitive rates, and we're always just a call away. Let us know what your homeownership goals are, and we'll do everything we can to help you reach that accomplishment. 

Give us a call today or visit us in person at one of our 9 branches across Nebraska. 

Member FDIC, Equal Housing Lender
Sources 
May, 2023